Install and edit apps directly in the browser
Start AiiDAlab and then install new apps developed by us and your peers in just a few clicks.

AiiDAlab App Registry
Bundle your workflows, dashboards, and notebooks and distribute them via the App Registry!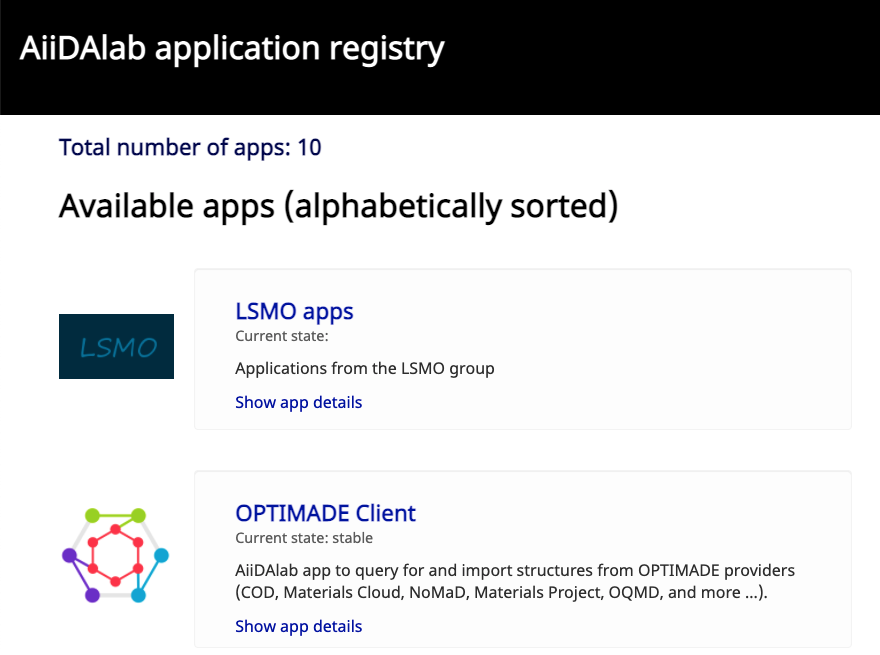 AiiDAlab is open-source
Developed by Swiss researchers at the NCCR MARVEL Insitute, AiiDAlab is released open-source which means that you can use it for free and customize it for your needs.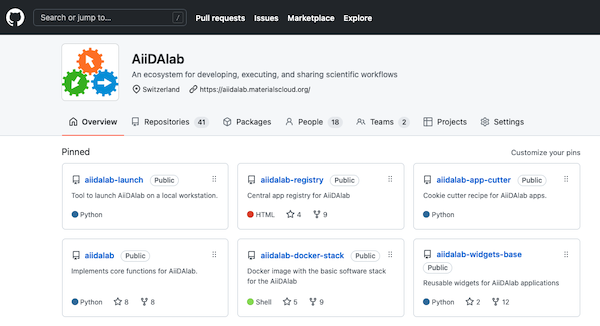 High computational efficiency is what made the difference in the last two years compared to the past and it's all about AiiDA and AiiDAlab.

I would like to acknowledge the AiiDA & AiiDAlab teams for all their work and for continuously inspiring new solutions for boosting computational materials science.
See if AiiDAlab works for you